Play kitchens are a favorite toy for children everywhere – and with good reason. Every chef needs a good kitchen. Enjoy having your order taken, exploring foods and creating pretend recipes with your child. Inspire your young chef to build a personal workspace and mix up delightful, imaginary culinary treats. The "little kid" kitchen is the perfect counter height for three to five-year-olds.  When your chef grows taller, build the "big kid" kitchen with our Minis and Connector Kits, which grow the kitchen eight inches taller.
Misplaced your instructions or just curious how easy it is to build the kitchen yourself? We've got your back. Please click here to download our instructions:
Be sure you have everything you need to complete your kitchen:
---
---
Share your Creations on social media!
@wundernook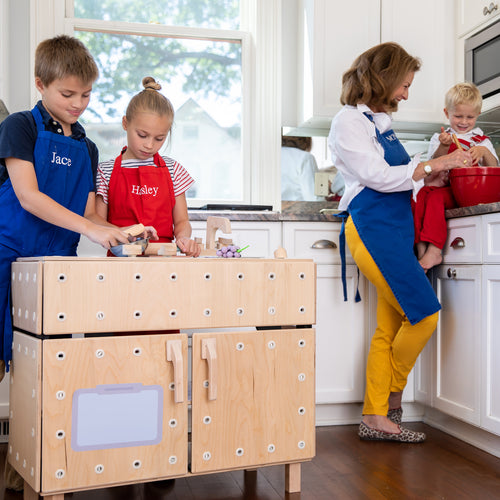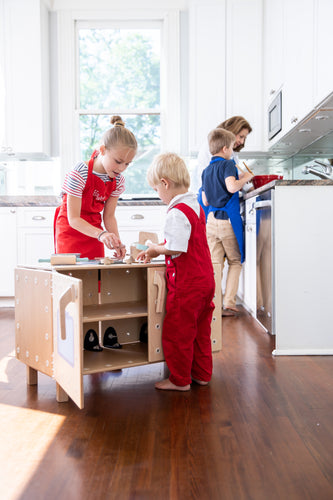 ---
Here are some quick tips and tricks to make the most of your Creation: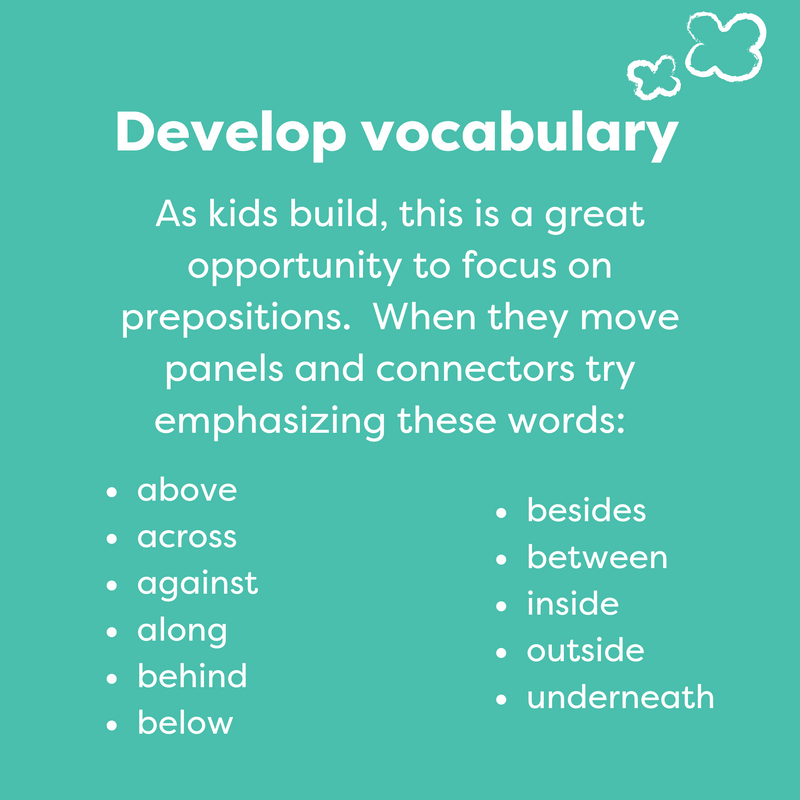 ---
For more in depth ideas on play opportunities, check out our blog.
---